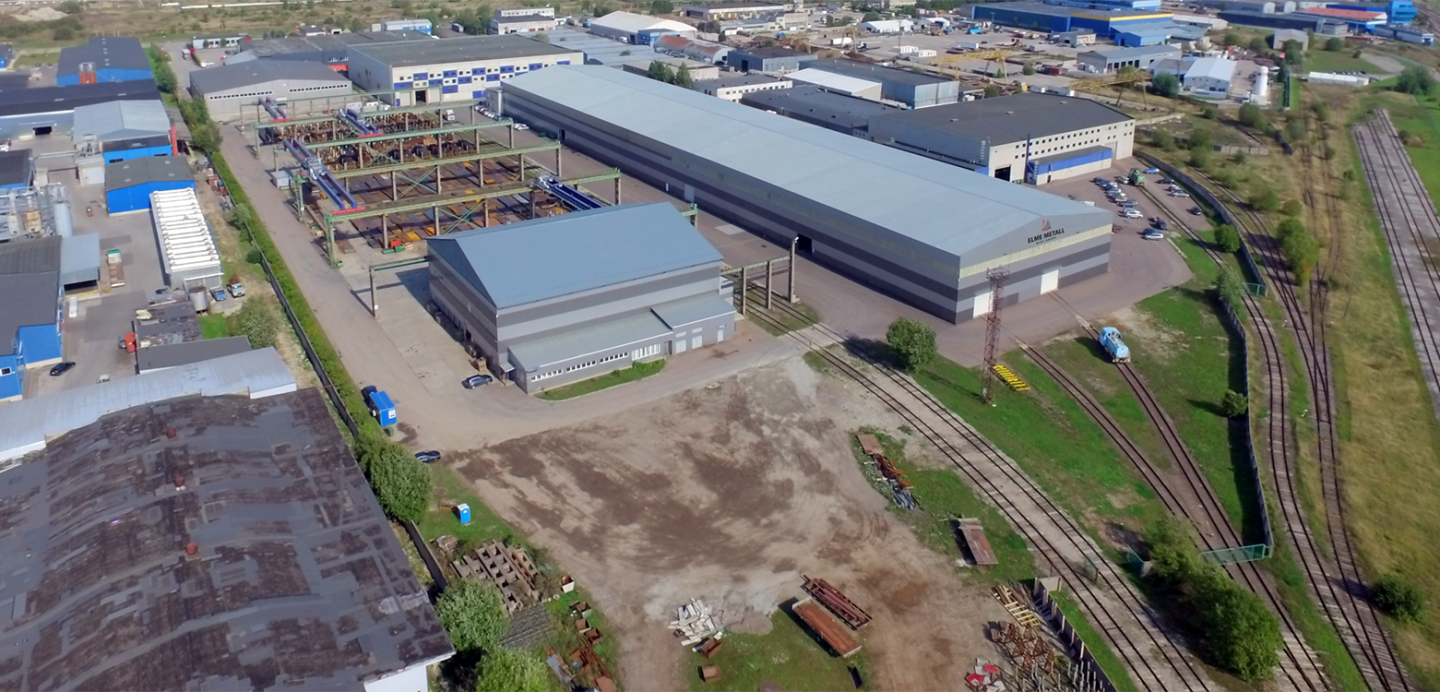 Leading service provider in the Baltic States
Elme Metall is a company offering a wide range of rolled steel products and processing services in its service centres equipped with state-of-the-art high-performance equipment. Our extensive experience and effective procurement and logistics processes mean we can provide our customers with comprehensive solutions depending on their specific needs for rolled steel products and processing services.
For more than 20 years of its history, Elme Metall has been one the leading market players in Estonia, Lithuania and Latvia, which are the key markets for the company.
For customers with operations in several countries, the international structure of Elme Metall, with a presence in several European markets, is a clear competitive advantage.
Along with the proven successful track record in the Baltics, the company actively offers and promotes both the wide range of rolled and flat-rolled steel and rebar processing services of its service centres in the Scandinavian market.
Elme Metall is a reliable partner for its customers whichever field they are in: shipbuilding or ship repair, metal fabrication, energy, mechanical engineering, construction or infrastructure projects.
230 MM euros Sales Volume in 2021
247 000 tonnes Sales Volume in 2021
450 Employees
Vision
Elme Metall is the largest metal service centre in the Baltic States and Scandinavia, providing services in processing and pre-processing of metal products.
Mission
We facilitate long-term development of our customers' business and increase of their competitiveness in the market, providing complex services in delivery, preparation and further processing of materials according to their request.
Strategy
We strengthen our leading positions in target geographic markets and by industry sectors – in marine transport, renewable energy, engineering, manufacturing of steel structures, offshore oil and gas industry, infrastructure and residential construction.
We are in a constant process of organizational and technological evolvement to ensure a stable development of the company and best satisfaction of needs of our customers, improving quality of provided services and manufactured products.
We are an attractive and prestigious employer.
Code of conduct
We operate under the Code of Conduct of BLRT Grupp that describes the fundamental principles of our operation and conducting business.
Trust of clients and partners is a cornerstone for the success of the concern as a whole and every employee in particular. It has been earned by many generations of employees during over 100 years' history of BLRT Grupp.
Our reputation and success depend on all of us. We bear responsibility for observation of our principles and follow our values in all that we do and say.
The Code of Conduct covers the main aspects of our activity, which are described in detail in the regulations of the concern.
Quality and Environment
Elme Metall operates following the guidelines and rules of our Integrated Management System Policy intended to promote continuous improvement of production processes, maintain the high quality of our products and services, ensure occupational safety and reduce the environmental impact.
Certificates issued to Elme Metall
History
Elme Metall is a subsidiary of BLRT Grupp – leading industrial holding in the Baltics. The company's history goes back 110 years to June 12th, 1912 — the date of the decision to build the Russian-Baltic Shipyard.
In 1996, BLRT Grupp established a subdivision responsible for supplying the production structures of the corporate family with various rolled steel, which later evolved into a company.
Elme Metall was founded on May 30th, 2001.
Starting from 2002, we have been continuously expanding following our development strategy. We established representative offices in four European countries:
In 2002 – in Lithuania;
In 2003 – in Latvia;
In 2010 – in Poland;
In 2011 – in Finland.
In parallel, we opened a number of service centres:
In 2005 – in Tallinn, Estonia – a flat-rolled steel processing centre;
In 2006 – in Klaipėda, Lithuania – a flat-rolled steel processing centre;
In 2007 – in Vilnius, Lithuania – a rebar processing centre;
In 2008 – in Vilnius, Lithuania – a hot-dip galvanizing centre;
In 2011 – in Riga, Latvia – a profile-rolled and pipe processing centre;
In 2016 – in Maardu, Estonia – a flat-rolled steel processing centre;
In 2018 – in Parola, Finland – a flat-rolled steel processing centre.
Today, Elme Metall controls 12 industrial warehouses with a total area of 300 000 m², including 150 000 m2 of sheltered storage areas:
In Estonian – in Maardu, Tartu, Pärnu and Kohtla-Järve;
In Latvia – in Riga and Daugavpils;
In Lithuania – in Vilnius, Šiauliai and Klaipėda;
In Finland – in Parola.
Career
As a continuously developing company, we are ready to welcome new hardworking and resourceful employees to our team.
If you want to work, develop and build a career with the best experts in the field, please e-mail your CV, including your contact details to one of our offices, and we will get back to you: